A. COPYRIGHT

DI-App © 2018 University Health Network.
All rights reserved.
All information in this Website (the "DI-App") is protected by copyright in Canada and internationally. The Website, including all images, photographs, animations, text and other audiovisual materials, and any and all patents, copyrights, moral rights, trademarks, trade secrets and any other form of intellectual property rights recognized in any jurisdiction, including applications and registrations for any of the foregoing embodied therein are owned by University Health Network ("UHN") or its licensors.  No information can be reproduced or distributed without the prior and express permission of UHN.
For information, questions, or complaints, please write to:

University Health Network
Joint Department of Medical Imaging
200 Elizabeth Street
Toronto, ON M5G 1E8
(416) 340-4800 x.7773
JDMI_Support@uhn.ca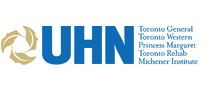 B. END USER LICENSE AGREEMENT



Please read the following End User License Agreement ("EULA"), including all disclaimers and terms and conditions of use below, carefully before using the Website. By using or accessing this Website you acknowledge that you have read, understood and accepted these disclaimers and terms and conditions of use. If you do not accept any of these disclaimers or terms and conditions, you must not use the Website.

Information in this Website was been developed by UHN.

1. DISCLAIMER: UNIVERSITY HEALTH NETWORK MAKES NO WARRANTIES OR REPRESENTATIONS AS TO THE ACCURACY OF THE INFORMATION PROVIDED.  THE INFORMATION CONTAINED IN OR PRESENTED FROM THE WEBSITE IS EXCLUSIVELY INTENDED FOR EDUCATIONAL PURPOSES AND COMES WITHOUT ANY REPRESENTATION OR WARRANTY OF ANY KIND, EXPRESSED OR IMPLIED. ANY IMPLIED WARRANTY OR CONDITION OF FITNESS FOR A PARTICULAR PURPOSE, MERCHANTABILITY OR OTHERWISE IN RESPECT OF THE WEBSITE AND/OR ANY MAINTENANCE OR SUPPORT FOR THE APPLICATION IS EXPRESSLY DISCLAIMED.  APPLICATION OF THE UNITED NATIONS CONVENTION ON CONTRACTS FOR THE INTERNATIONAL SALE OF GOODS, INCLUDING ANY DOMESTIC LEGISLATION IMPLEMENTING SAME, IS EXPRESSLY DISCLAIMED.

2. Disclaimer. Neither UHN, as an entity, nor any of its staff or contractors cannot under any circumstance be held liable for consequences caused by or deriving from the use of the Website or any information contained in the Website.  UHN is not liable for damages arising from use of the Website, including any that may arise from any defects or viruses (or similarly disruptive elements) caused from downloading or using the Website, or from websites (via hyperlinks) to which references are made in the Website, nor from information provided in the Website or these referred websites.  In no event shall UHN be liable for direct, indirect, consequential, special, exemplary, or other damages related to your use of the Website (including any loss of data), regardless of how arising or the theory of liability whether arising in contract, tort, negligence or otherwise.   You are responsible for backing up any data you enter into the Application.  Computer devices may malfunction from time to time and any unsaved data may be lost.  

3. Governing Law and Jurisdiction.This EULA shall be interpreted under, and any action or claim arising from or related to the Website shall be brought in the courts of, and governed exclusively by, the laws of Ontario, Canada and the applicable laws of Canada applicable therein, without regard to its conflicts of laws principles.  Unless prohibited by applicable law, you expressly waive the right to participate in a class action proceeding.

4. Changes and Updates.UHN reserves the right to update or change information contained in the Website without prior notice or prior acceptance.

5. Purpose of DI-App. The Website is intended as a decision-aid tool to support family physicians and other primary care providers in caring for patients who present with common clinical issues. It is not a medical device and is not designed for use without the supervision of a trained medical practitioner.  Nothing contained in the Website should be construed, directly or indirectly, as the practice of medicine or providing medical advice or medical services by UHN. The Website is not intended to diagnose, cure, mitigate, treat or prevent disease or other conditions.


6. Not Medical Advice. The Website is not a substitute for professional medical advice, diagnosis or treatment. Never make changes to your medication, nor adjust your dose, without first consulting your health care provider. Always seek the advice of a physician or other qualified healthcare provider concerning questions you have regarding a medical condition, and before starting, stopping or modifying any treatment or medication. Never delay obtaining medical advice or disregard medical advice because of something you have or have not read on the Website. If you have, or suspect you have, a health problem, or if you experience an adverse side effect, please consult your doctor. If you have, or suspect you are experiencing a health emergency, please call 911 and/or promptly visit a Hospital Emergency Department in your area. 

7. No Regulatory Approval. The Website has not been evaluated by Health Canada, the United States Food and Drug Administration ("USFDA") or any other domestic or foreign regulatory agency and is not approved to diagnose, treat, cure or prevent any disease or for the prescription of any medication or treatment.  While the information contained may be of use in other jurisdictions, these materials were provided and designed for use in Canada and you are solely responsible for ensuring suitability and permitted use in other jurisdictions.

8. Contact Information. If you have any questions about this EULA or any of its disclaimers or terms and conditions of use or general questions, please contact us using the contact information set out above.

9. Express Consent to Receiving Electronic Messages from UHN.By using the Website, I hereby expressly consent to receiving electronic messages from UHN, including alerts and reminders, information, notifications, requests for your feedback, commercial messages, and other important communications from UHN and it's programs and other UHN offerings.

C. TRANSMISSION OF DATA

DISCLAIMER.THE WEBSITE TRANSMITS YOUR PERSONAL INFORMATION AND PERSONAL HEALTH INFORMATION OVER THE INTERNET. INFORMATION TRANSMITTED OVER THE INTERNET MAY BE AT RISK OF INADVERTANT LOSS OR THEFT. UHN CANNOT GUARANTEE THE SECURITY OF ANY INFORMATION TRANSMITTED TO OR FROM THE WEBSITE. BY USING THE WEBSITE, YOU AGREE THAT YOUR ACCESS AND USE OF THE WEBSITE AND THE CONTENT, INCLUDING BUT NOT LIMITED TO PERSONAL INFORMATION AND PERSONAL HEALTH INFORMATION, IS ENTIRELY AT YOUR OWN RISK AND LIABILITY.